ARE YOU LOOKING FOR A POWERFUL YET EASY-TO-USE
XBRL REPORTING TOOL FOR YOUR INSURANCE COMPANY?
CHECK OUT WHAT aSISt SOLVENCY II CAN DO FOR YOU: 
BENEFITS TO BE GAINED BY YOUR INSURANCE COMPANY FROM aSISt SOLVENCY II CAN DO FOR YOU: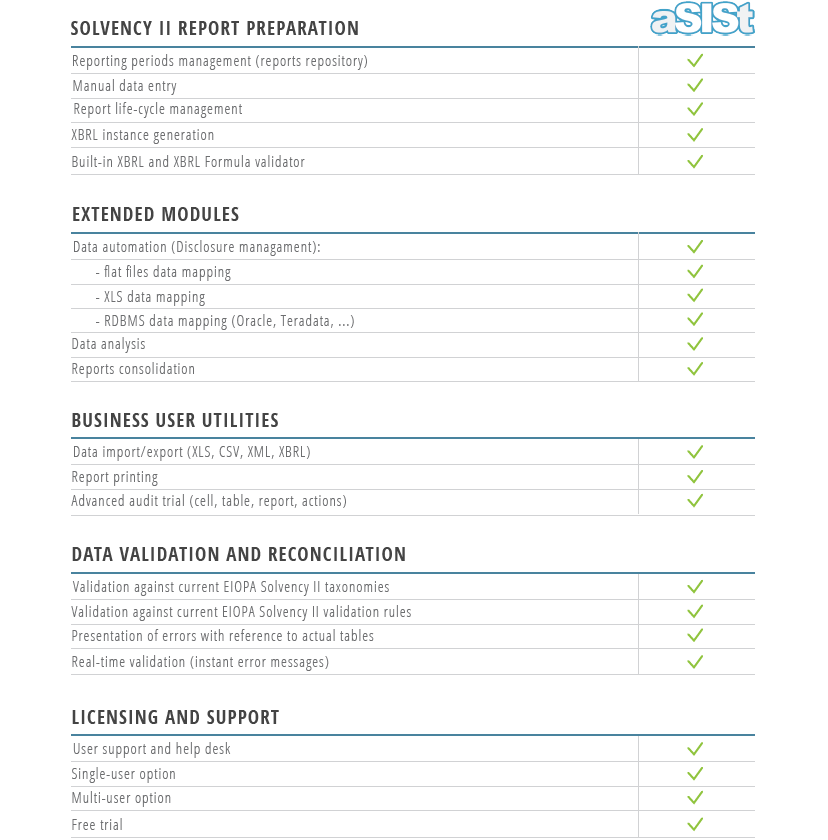 Universal Reporting System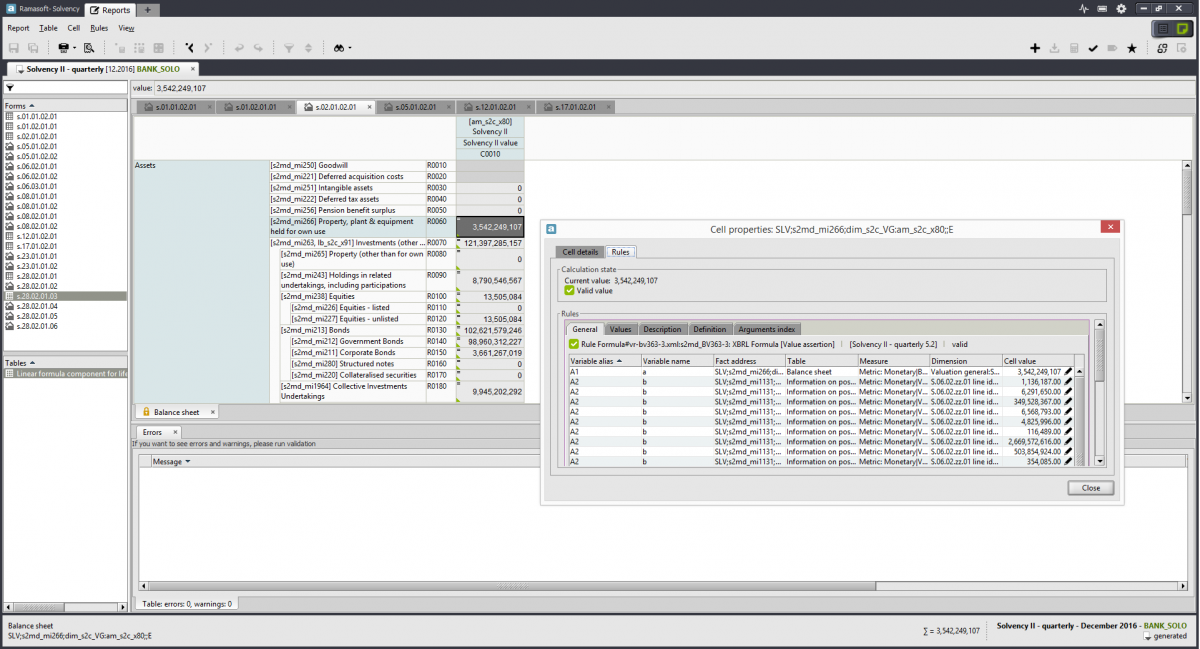 Reporting accuracy is the key factor used in the assessment of a bank or insurer; it depends on efficiency of reporting processes and tools. On the other hand, reporting accuracy is hard to define because of various criteria (e.g. technical, formal and content-related) that have to be met. aSISt significantly accelerates report reconciliation by supplying a range of visual features. All validations are presented in the report window.